i've been a bit slow this month organising this but it's definitely time to run another poll on here. i've just purchased an mx-5 and i'm wanting to get some opinions from my readers about the kind of modifications you guys think are essential - obviously i need to transform it from looking like something your mum would drive, to well... something that's a lot cooler. at the moment i have a list of things that are definitely going to happen (new exhaust, headers, wheels, suspension etc.) but i'm still indecisive on what other things i should spend my money on. check out the poll on the right and let me know your opinion!
last months poll
was one for the ladies, and you girls voted that a new bikini was your #1 essential accessory for summer which i totally agree on! i bought this cute pink one a few weeks ago from seafolly and i absolutely love it!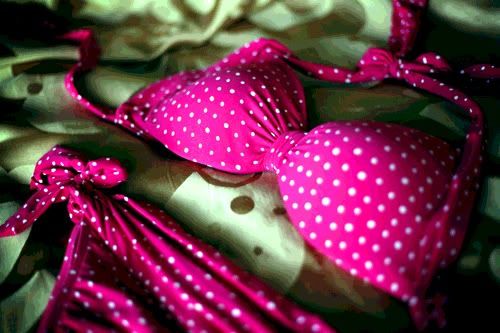 i know that this months topic is pretty much the complete opposite but i like to mix things up on here so happy voting!